The Veterans Fire Corps engages recent era Veterans on priority hazardous fuels projects while developing the next generation of wildland firefighters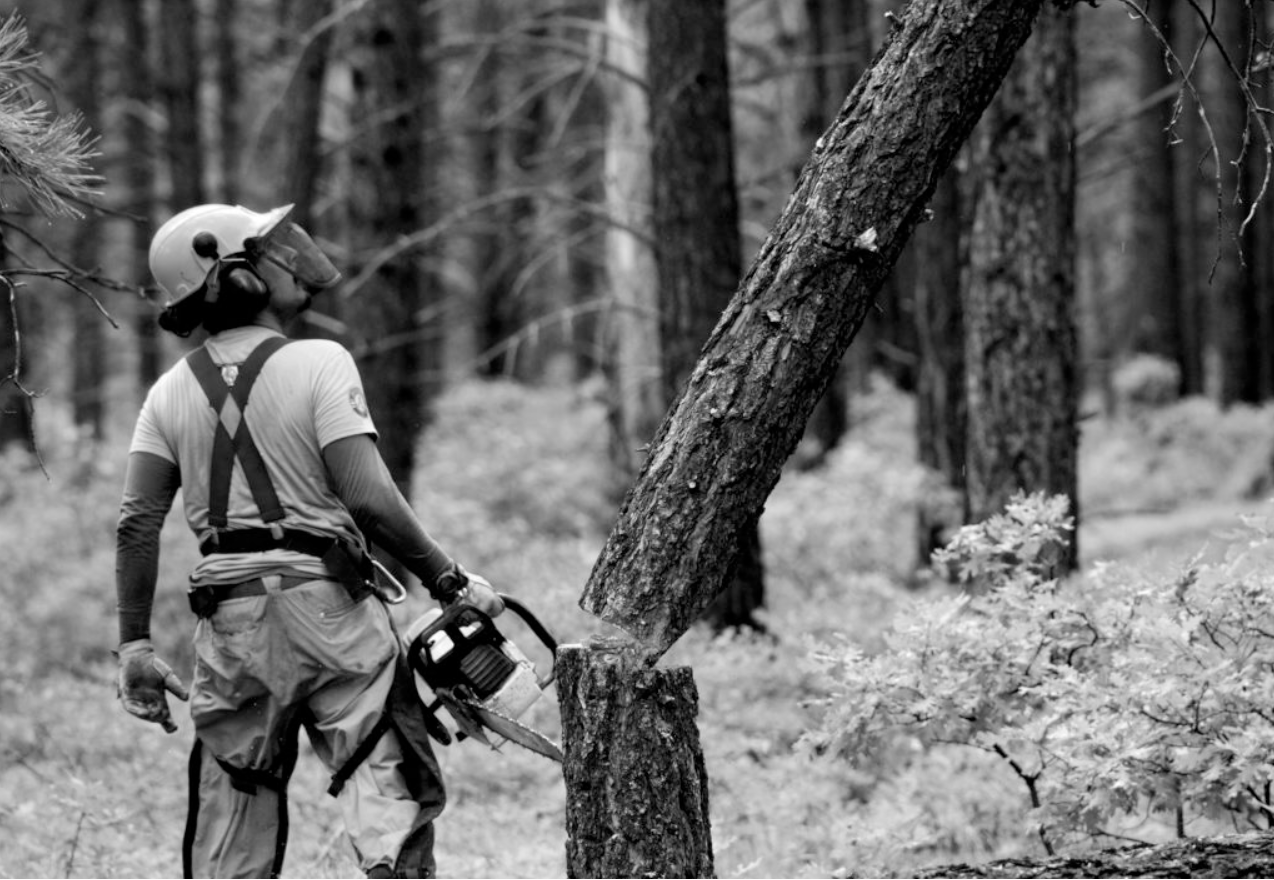 The Veterans Fire Corps program provides the opportunity for post-9/11 era Veterans to work and live alongside other vets, while receiving training and on-the-job experience in wildland firefighting and natural resource management. This program prioritizes Veterans who are looking for a way to transition from military to civilian service, building upon the knowledge and leadership skills gained while serving in the armed forces. Veterans are able to regain the sense of purpose and pride felt in the military, while refocusing their mission to protecting our communities and public lands from the threat of wildfire.
The VFC successfully addresses two needs 1) Veterans who need a way to transition from military to civilian service and 2) land management agencies who need highly qualified and well trained employees.
BENEFITS
Bi-weekly living stipend
Americorps education award upon program completion
S-212 Chainsaw Certification
Fire Camp Training & Certifications: S-130 & S-190
Wilderness First Aid & CPR Certification
Food, group gear, and equipment provided during all project work
Federal resume writing and USA jobs application consultation
Networking and professional development opportunities
SCHEDULE
VFC Crews typically camp out for 8 or 9-day "hitches" with 6 or 5 days off between. During hitch, crews camp in tents at or near their project site. Crews operate for anywhere from 3 to 6 months. Housing is not provided on days off - please reach out to hear about different housing options.
APPLICANT QUALIFICATIONS
Between the ages of 21-35
Have military veteran status
Be able to provide a DD-214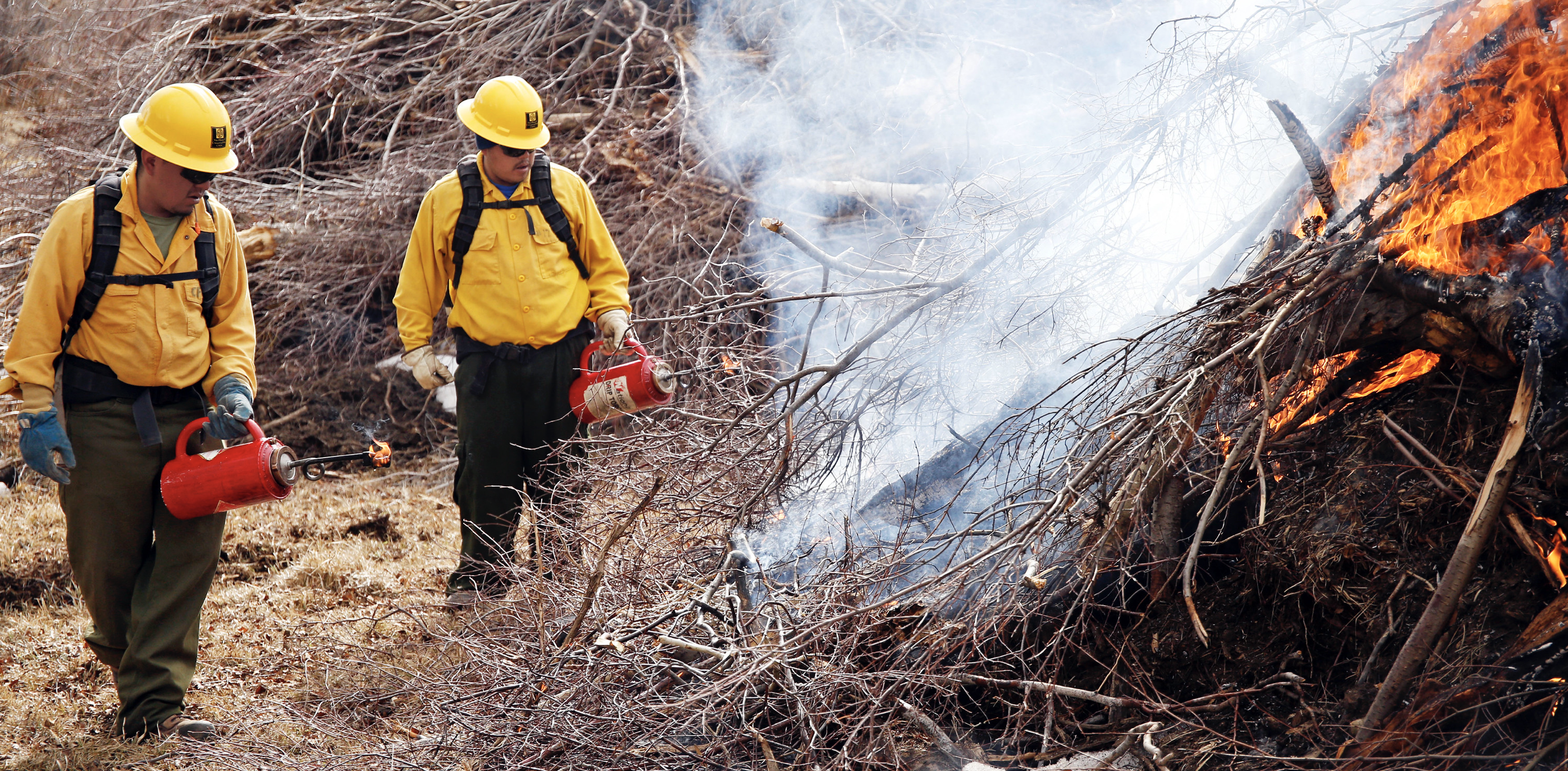 PROJECTS
The projects completed by VFC crews are critical to forest and community health across the country. Wildfires continue to burn hotter, faster and more frequently. Fuels reduction, fire mitigation and prescribed burn assignments that VFC crews are tasked with are critical to ensuring that, if a wildfire does burn, effects are mitigated. The VFC program works with a wide range of state and federal agencies including the US Forest Service, the Bureau of Land Management, AmeriCorps, and the National Park Service.
IMPACT
Veterans Fire Corps impacts the Veterans engaged with VFC as well as communities where VFC crews operate. The VFC helps Veterans transition from military service to equally meaningful civilian service in a structured, safe, and impactful way. The transition is facilitated by working alongside other Veterans, in local communities protecting people, property, and resources from the threat of catastrophic wildfire.

Since 2009, more than 500 members have served with the Veterans Fire Corps. Of those members, 57% found fire jobs or continued to serve with VFC, and 40% found fire jobs within the US Forest Service.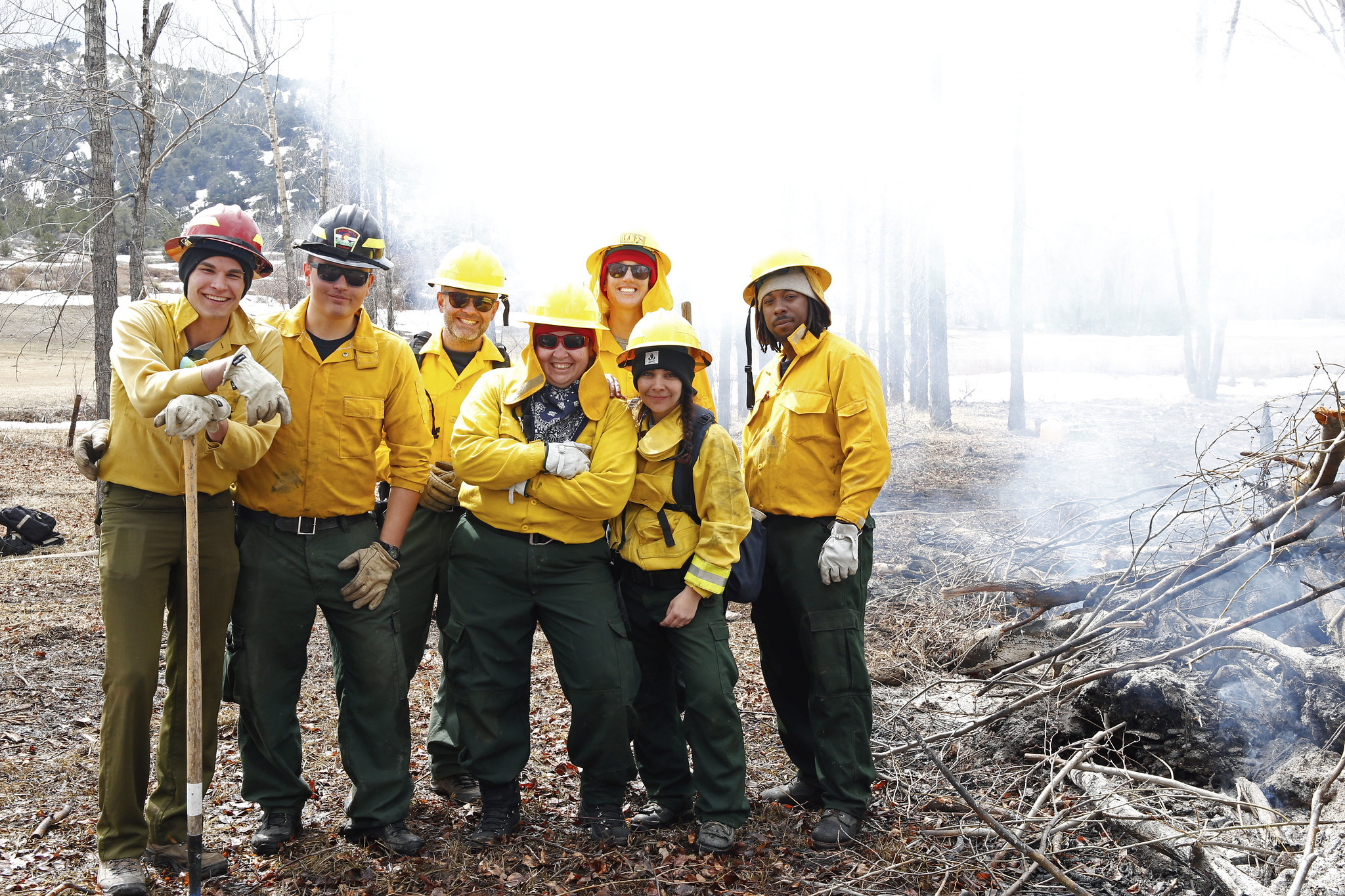 TESTIMONIALS
This program has been incredibly valuable for our VFC members. It has instilled a sense of purpose and camaraderie as well as built up the experience and understanding needed to move towards a career in wildland firefighting.

VFC alum Josh Moore says of his time in the program, "It's definitely helped me network. I'd absolutely recommend this experience to other vets. It adds a lot to your resume. You get a lot of experience with a variety of tools, and you get to meet a lot of professionals in the field so it's a great networking opportunity."
"It has completely changed my life," says Michael Frogner, another VFC alum. "Whether you want to get into fire or want to get into a career field in the outdoors... It just opens so many doors."
Veterans Fire Corps is not the only opportunity we have for Veterans!
See the map below for office locations and more information about local corps programs


Veterans Programming

Program Overview

Conservation Legacy launched a robust program for recent-era Veterans in 2009 to assist them in transitioning their strong skillsets to civilian purposes through wildland fire management training and experience. The Veterans Fire Corps (VFC) was the first of its kind in the country, and Conservation Legacy has since engaged seven other corps to replicate the model to serve more Veterans.

The Veterans Fire Corps (VFC) engages recent-era Veterans on priority hazardous fuels and prescribed burn projects while developing the next generation of wildland firefighters. The VFC successfully addresses two needs 1) veterans who need a way to transition from military to civilian service and 2) land management agencies who need highly qualified and well trained employees.

Veterans Fire Corps crews aid our National Forests in critical fuels reduction projects that are often not completed due to lack of funding and resources being diverted to fire suppression activities. Reducing fuels is critical to the long-term health of our forests and mitigating catastrophic wild fires, with the critical benefit of protecting local communities and improving overall forest health.

To learn more about the Veterans Fire Corps Positions we have available, please see our open position database. We have VFC opportunities in Colorado, Arizona, Tennessee, North Carolina and several other locations.

If you are a land management agency representative interested in partnering with the Veterans Fire Corps program, please contact:

Paul Schmidt, Western Region Executive Director, paul@conservationlegacy.org

Joey Ruehrwein, National Director of Partnerships and Development, joey@conservationlegacy.org

Program Overview:

The DoD SkillBridge program is an opportunity for Service members to gain valuable civilian work experience through specific industry training, apprenticeships, or internships during the last 180 days of service. SkillBridge connects Service members with industry partners in real-world job experiences.


For Service members, SkillBridge provides an invaluable chance to work and learn in civilian career areas. For industry partners, SkillBridge is an opportunity to access and leverage the world's most highly trained and motivated workforce at no cost. Service members participating in SkillBridge receive their military compensation and benefits, and industry partners provide the training and work experience.

SkillBridge is an excellent benefit for installation and Unit Commanders who have members nearing military separation. SkillBridge can help Service members bridge the gap between the end of service and the beginning of their civilian careers. Commanders can greatly ease this transition to civilian life by supporting their reports' interest in SkillBridge. When mission permits, Commanders who support SkillBridge participation are helping their personnel transition more seamlessly from service to a civilian career with a trusted employer.

Separating Service members can be granted up to 180 days of permissive duty to focus solely on training full-time with approved industry partners after unit commander (first O-4/Field Grade commander in chain of command) provides written authorization and approval. These industry partners offer real-world training and work experience in in-demand fields of work while having the opportunity to evaluate the Service member's suitability for the work.

If you are interested in SkillBridge opportunities, please contact Paul Schmidt, Western Region Executive Director, paul@conservationlegacy.org.

The combination of completing meaningful work and engaging with a cohort of Veterans focused on a common goal is what makes the VFC program so impactful. It contains the mission, structure, camaraderie and sense of professional and personal purpose that is critical to helping current-era Veterans transition from a successful career in the military to a successful career back at home.

Veteran Fire Corps programs are supported by private-public partnerships with conservation corps, land management agencies and the Corporation for National and Community Service. Conservation Legacy partners with the US Forest Service, the National Park Service, the Bureau of Land Management, the Nature Conservancy and others to bring the Veterans Fire Corps to fruition.

Please contact Joey Ruehrwein, National Director of Partnerships and Development, joey@conservationlegacy.org if you are interested in a Veterans Fire Corps partnership.

Partnership Reports: