Be a part of the Legacy. Be part of something BIGGER.
Conservation Legacy supports local programs in some of the most exciting communities and ecosystems around the country. We are a family of people from all backgrounds, united in our passion for conservation and service in our local communities.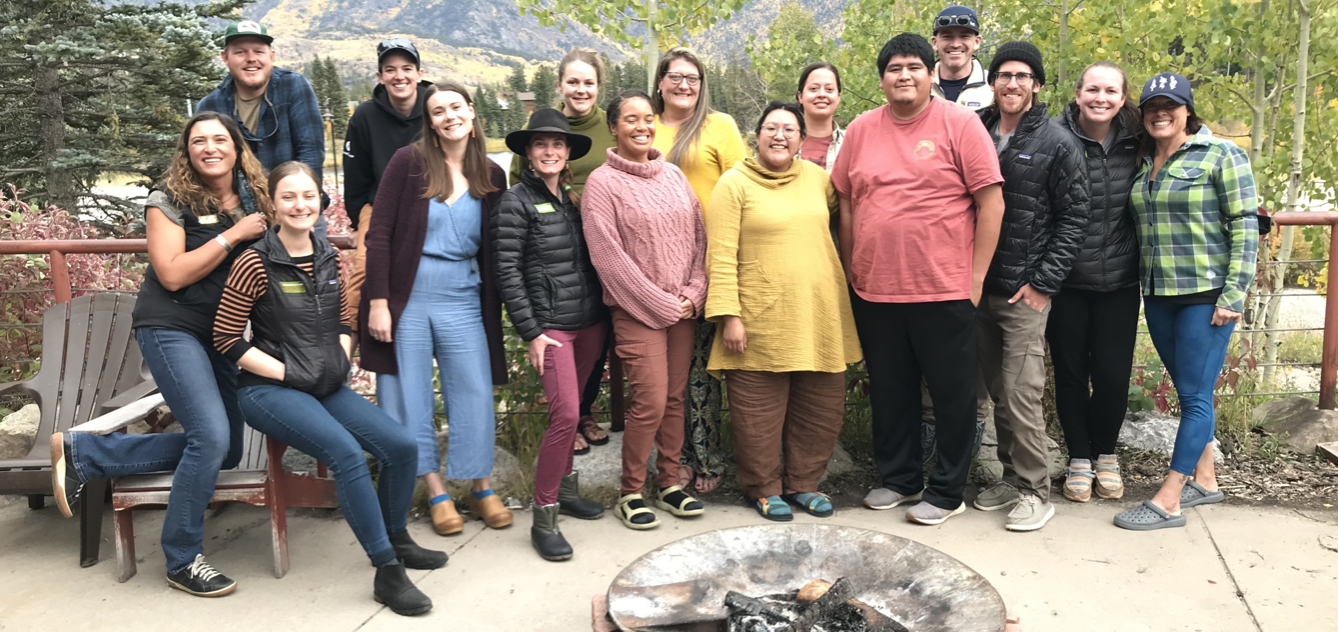 In addition to incredibly impactful and meaningful work, we offer a generous benefits package including professional development opportunities, a great PTO package, health and wellness benefits, travel and more. Join our team of dedicated, dynamic and diverse staff today! See open opportunities below.
Beginning January 1, 2023 Conservation Legacy will no longer require COVID-19 vaccination for members, staff or volunteers.
COVID-19 vaccinations are still highly recommended and encouraged by the organization, and we will closely monitor the national picture as well as our own trends and protocols as we continue to navigate the pandemic.
CURRENT OPENINGS

Conservation Legacy is a proud Employer of National Service. AmeriCorps & Peace Corps alumni are encouraged to apply for staff openings!

Regional office locations:

Eastern Region: Harrisonburg, VA | Chattanooga, TN | Raleigh, NC | Beckley, WV

Western Region: Flagstaff, AZ | Tucson, AZ | Durango, CO | Albuquerque, NM | Salida, CO | Las Cruces, NM | Acoma, NM | Gallup, NM | Kykotsmovi, AZ | Zuni, NM

No ALCC staff positions available at this time.

No ACC staff positions available at this time.
NON-DISCRIMINATION STATEMENT
Conservation Legacy is committed to equal access to programs, facilities, and employment for all persons. It is the policy of Conservation Legacy to maintain an environment free of harassment and discrimination against any person based on age, race, color, ancestry, national origin, religion, creed, military service, sexual orientation, gender identity, marital or family status, pregnancy, pregnancy-related conditions, physical or mental disability, genetic information or political ideas. Discriminatory conduct and harassment, as well as sexual misconduct and relationship violence, violates the dignity of individuals, impedes the achievement of Conservation Legacy's mission, and will not be tolerated. Visit our Diversity, Equity and Inclusion page to learn more about what we are doing as an organization.