Federal Agency Announces $576 Million in AmeriCorps Funding
May 19, 2020 | Federal Agency Announces $576 Million in AmeriCorps Funding
Funding will support AmeriCorps members; provide $164 million in scholarships to those who serve
The Corporation for National and Community Service (CNCS) today announced $576 million in AmeriCorps funding – including grants and education awards—to help national and local organizations, faith-based groups, and educational institutions respond to the most-critical issues facing communities in the U.S. In total, this funding will provide more than 60,000 Americans the opportunity to serve their communities through AmeriCorps.
Conservation Legacy has received over $1 million in AmeriCorps funding from the Corporation for National and Community Service (CNCS), the federal agency responsible for AmeriCorps and other national service programs. This grant will support almost 700 AmeriCorps members across the U.S.
The total announced today includes $164 million CNCS is making available in education scholarships for AmeriCorps members serving under these grants. After completing a full term of service, members receive a Segal AmeriCorps Education Award of roughly $6,000 to pay for college or to repay student loans.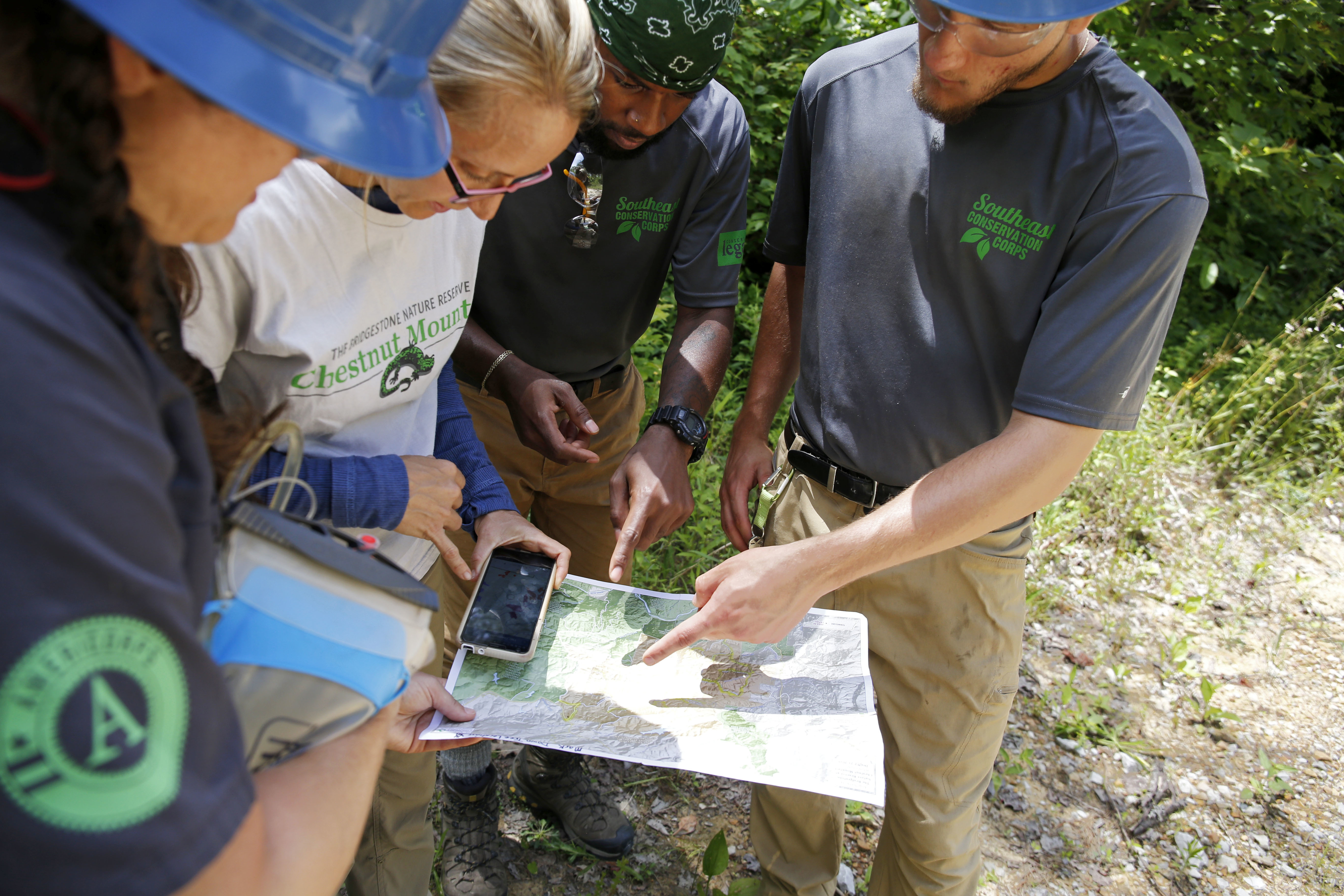 "For more than two decades, Americans have answered the call to serve by pledging to 'get things done' as AmeriCorps members. Through their dedication and sacrifice, I know our nation is in good hands," said Chester Spellman, director of AmeriCorps. "I congratulate all the 2020 grant recipients, who will make service possible for a new class of AmeriCorps members and salute all our AmeriCorps members—past, present, and future. Their service will help to create a brighter tomorrow."
In these difficult times, the majority of the agency's 75,000 AmeriCorps members continue their critical work. Since the start of the national emergency, more than AmeriCorps members and Senior Corps volunteers have served in direct response to COVID-19, helping more than 1.2 million people. Many more AmeriCorps members have added vital community services to their regular duties or are performing their duties virtually and the agency continues to recruit for future positions.
This class of AmeriCorps members will join the more than 1.1 million AmeriCorps members who have served since the program's inception in 1994, earning nearly $4 billion in education awards.
A growing body of research shows that service has an effect on more than just the communities served, but also on the members themselves. AmeriCorps alumni credit their year of service for developing leadership skills that bridges divides, solves problems, and opens doors to opportunities that advance their careers and education. In addition, research shows that alumni gain skills and are exposed to experiences that communities and employers find valuable.
AmeriCorps is administered by the Corporation for National and Community Service, a federal agency that engages millions of Americans in service through AmeriCorps and Senior Corps, and leads the nation's volunteering and service efforts. For more information, visit www.NationalService.gov.