March 13. 2019 | Students can be very impactful in advancing interest in what they care about. They provide unfiltered, thoughtful and heartful opinions delivered with passion. This is what happened at the recent Preserve America Youth Summit held in Washington, DC March 11-13, 2019 in a Summit funded in part by the State Historical Fund, a program of History Colorado.
Thirteen students, two teachers and the Youth Summit Program Director accompanied by History Colorado senior staff traveled to Washington, DC during Preservation Advocacy Week to advocate for National Parks, historic properties and historic preservation.
Assisted by local support from former Assistant Secretary of the Interior, Mitch Butler of Natural Resources Results, the group met with staff or the actual member of all 9 of Colorado's federally elected officials.
Additionally, a highlight was also a very significant meeting at the Department of the Interior with Acting Secretary of the Interior David Bernhardt and the Assistant Deputy Secretary Andrea Travnicek and Associate Director for Cultural Resources, Joy Beasley.
Other meetings were held with George McDonald, Director for Youth and Volunteer Programs, National Park Service; Will Shafroth, Executive Director and Dieter Fenkart-Froeschl, COO for the National Park Foundation. New for Youth Summits was meeting with the significant senior staff to the Congressional and Senate committees which proved very informative in understanding how legislation is crafted and how youth can better have their voices heard.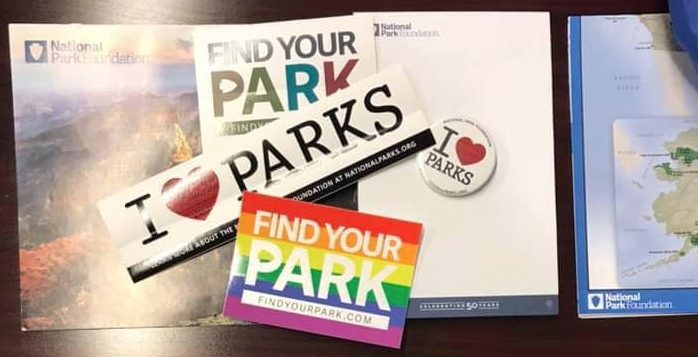 In all the meetings, the students and teachers voiced opinions on the value of historic places and National Parks to them and sought support for programs that support historic places. To prepare for meetings, the group toured significant historic places on the National Mall with a Park Ranger to review the impacts of deferred maintenance, historic preservation challenges and discuss limitations to the interpretative programs.

As a result of this visit and experiences at other Summits, this prompted the conception of a new initiative. The students brainstormed and developed the initiative they created: "TAP" Technology Advancing Parks and Preservation.
TAP Technology Advancing Parks (TAP) is an initiative to advance the technological and digital reach of the National Parks Service and other historic site managers that increases the capacity to exchange information in mediums more relevant to current and future generations.
This will be achieved through programs that will provide broad reaching technological improvements to visitor experience and education tools; the expansion of perspectives and context through digital sharing of information vital to expanding learning and access to a broader audience; and increase awareness to draw attention to lesser visited Parks, NPS units and related affiliates such as National Register listed properties.